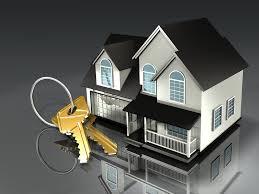 Once you have secure your financing from a lender and found the home you want to buy, the next step is to write an offer – which is not as easy as it sounds. Your offer is the first step toward negotiating a sales contract with the seller. Since this is just the beginning of negotiations, you should put yourself in the seller's shoes and imagine his or her reaction to everything you include. Your goal is to get what you want, and imagining the seller's reactions will help you attain that goal.
In an offer to purchase real estate, it is much more complicated than simply coming up with a price and saying, "This is what I'll pay". It is a formal agreement prepared by your real estate agent, which includes not only the price you are willing to pay, but other details of the purchase as well. This includes how you intend to finance the home, your down payment, who pays what closing costs, what inspections are performed, timetables, whether personal property is included in the purchase, terms of cancellation, which professional services will be used, when you get physical possession of the property, and how to settle disputes should they occur.
Because of the large dollar amounts involved, especially in today's litigious society, both you and the seller want to build in protections and contingencies to protect your investment and limit your risk. Most agreements will give sellers up to three days to consider the offer. In this time, the offer may be accepted, rejected, or a counter offer will be made. You will have to decide what you will want to do next if the offer is rejected or another offer is made. If the offer is accepted, then you will have to contact your lender, a home inspector, and make arrangements for your move.
Most homes will go to closing within a month after an offer has been accepted. This may seem like a long time, but it is not. You will have plenty to do in the meantime.
A Major Event
Buying a home is a major event for both the buyer and seller. It will affect your finances more than any other previous purchase or investment. The seller makes plans based on your offer that affect his finances, too. However, it is more important than just money. In the half-hour it takes to write an offer you are making decisions that affect how you live for the next several years, if not the rest of your life. The seller is going to review your offer carefully, because it also affects how he or she lives the rest of their life. That may sound dramatic or like a cliché but it is very true.
Contingencies in a Purchase Offer
In most purchase transactions there may be a slight challenge or two, but most things will go quite smoothly. However, you want to anticipate potential problems so that if something does go wrong, you can cancel the contract without penalty. These are called "contingencies" and you must be sure to include them when you offer to buy a home.
For example, some "move-up" buyers often agree to purchase a home before selling their previous home. Even if the home is already sold, it is probably a "pending sale" and has not closed. Therefore, you should make closing your own sale a condition of your offer. If you do not include this as a contingency, you may find yourself making two mortgage payments instead of one.
There are other common contingencies you should include in your offer. Since you probably need a mortgage to buy the home, a condition of your offer should be that the property appraises for at least what you agreed to pay for it. During the escrow period you are likely to require certain inspections, and another contingency should be that it pass those inspections. Basically, contingencies protect you in case you cannot perform or choose not to perform on a promise to buy a home. If you cancel a contract without having built-in conditions and contingencies, you could find yourself forfeiting your earnest money deposit. Or worse.
Always lean on the expertise of your real estate agent for guidance and advice. They should be very knowledgeable and familiar with the buying process to confidently direct you through the sale.
How To Handle A Counter Offer
Sometimes, if you give homeowners an offer that is lower than their asking price, they may offer a counter offer. This is usually an offer that is more than your offer, but a little less than the asking price
Typically, the number of counter offers is limitless, but no counter offer can be the same. While counter offers are usually concerning money, these offers may also contain the following:
• Ownership of appliances
• Repairs
• Time frames for closing, and
• Time frames for counter offers
Buyers and sellers may only have hours to accept, reject, or offer another counter offer after receiving one. This can be a very stressful process, especially if you are dealing with a seller that has other offers on the table. While most homeowners will reject an offer if it is too low or they have received another, some will try to get the most they can from the sale which can include the smallest items in the home.
If you are determined to buy a home, but still want a lower price after the seller has reacted with a counter offer, you can try to find a price that will suit everyone's needs. If you are making a counter offer that does not make that much of a difference, you should weigh the odds that another offer has been made, the homeowner will reject your offer, and that time is ticking for everyone.
Try your best to accept the counter offer before making one of your own. Is it really worth losing your dream home over one or two thousand dollars?