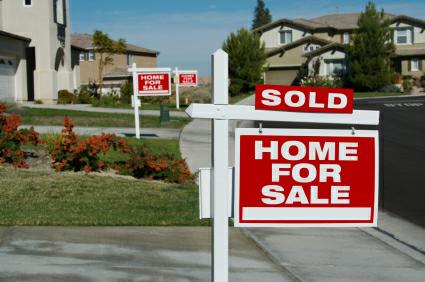 As expert in the home selling process, your real estate agent will advise you of your rights, options and obligations. Their negotiating skills help in determining appropriate offers, presenting counter-offers and getting you the best price possible price. They can help break down the legalese of the contract and streamline the process of closing the sale.
How and When Listing Commissions are Earned
Your listing contract specifies a listing price. Your agent's job is to bring a "ready, willing and able" buyer to present an offer. If you reach agreement with the buyer, then the agent has done his job and earned the commission. Once the sale has closed, the real estate broker gets paid from the proceeds of the sale.
Once you accept the conditions and terms of the buyers purchase agreement ("the offer"), generally the your listing agent recommends an escrow holder and the Buyer's earnest money deposit and signed agreement paperwork are submitted to the escrow holder. From this point, the escrow holder will follow the mutual written instructions of the Buyer and Seller, maintaining a neutral stance to ensure that neither party has an unfair advantage over the other. The escrow holder also follow the instructions of the Buyer's new lender, the Seller's existing lender, and both parties' agents. The escrow holder ensures the transparency of the transaction, while carefully maintaining the privacy of the consumers.
What Is An Escrow?
The escrow is the process of having a neutral party manage the exchange of money for real property. The escrow holder is known as an escrow or settlement officer or agent. The Buyer deposits funds and the Seller deposits a deed with the escrow holder along with all of the other documents required to removed all "contingencies" (conditions and approvals) in the purchase agreement prior to closing.
Your escrow professional will:
Open escrow and, if instructed to do so, deposit buyers good faith funds in a separate escrow account
Order a title search to determine ownership and status of the subject real property
Issue a preliminary report and begin the process of eliminating the title exceptions
Request payoff information for the Seller's loans, other liens, homeowner's association fees, etc
Prorate fees, such as real property taxes, per the purchase agreement, and prepare the settlement statement
Set separate appointments allowing the Seller and Buyers to sign documents
Review documents ensuring all conditions and legal requirements are fulfilled; request funds from lender
When all funds are deposited, record documents with the County Recorder's Office to transfer the subject real property to the Buyers
After the recordation is confirmed, close escrow and disburse funds, including Seller's proceeds, loan payoffs, etc
Prepare and send final documents to all parties involved.
Now that the transaction is closed and you have received the net proceeds from the sale of your home, your next adventure begins, "Locating your new home". Congratulations.