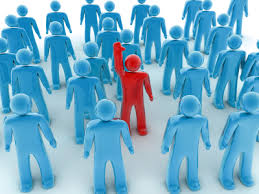 A house is generally the largest investment that an individual makes in their lifetime. When it comes time for you to sell your home the bottom line is "Am I getting the best price for my house?"
In an effort to save money and maximize return, many people decide to go with "For Sale By Owner" (FSBO). It seems easy enough until you begin to look at the massive amount of work and uncertainty involved. Add to that, national statistics show that 80% to 90% of FSBO properties eventually list with a real estate agent.
As you begin the process of selling your house, you are faced with the following questions.
What is the right price?
What about marketing my house?
How do I make sure I'm dealing with qualified buyers?
The services of a qualified real estate professional of the highest value in answering these is crucial. A good real estate agent has a strong understanding of the local real estate market, a high standard of customer service and the support of a solid local company. Most importantly, a good agent saves you money, time and aggravation.
Choosing Your Agent
Being a sensible home seller, you schedule appointments with three local listing agents who've been hanging stuff on your front doorknob for years. Each Realtor comes prepared with a "Competitive Market Analysis" on fancy paper and they each recommend a specific sales price.
Amazingly, a couple of the Realtors have come up with prices that are lower than you expected. Although they back up their recommendations with recent sales data of similar homes, you remain convinced your house is worth more. When you interview the third agent's figures, they are much more in line with your own anticipated value, or maybe even higher. Suddenly, you are a happy and excited home seller, already counting the money.
If you're like many people, you pick Realtor number three. This is an agent who seems willing to listen to your input and work with you. This is an agent that cares about putting the most money in your pocket. This is an agent that is willing to start out at your price and if you need to drop the price later, you can do that easily, right? After all,
everyone
else does it!
The truth is that you may have just met an agent engaging in a questionable sales practice called "
buying a listing
." He "bought" the listing by suggesting you might be able to get a higher sales price than the other agents recommended. Most likely, he is quite doubtful that your home will actually sell at that price. The intention from the beginning is to eventually talk you into lowering the price.
Why do agents "buy" listings? There are basically two reasons. A well-meaning and hard working agent can feel pressure from a homeowner who has an inflated perception of his home's value. On the other hand, there are some agents who engage in this sales practice routinely.
What Happens Behind the Scenes
Whichever the case, if you start out with too high a price on your home, you may have just added to your stress level, and selling a home is stressful enough. There will be a lot of "behind the scenes" action taking place that you don't know about.
Contrary to popular opinion, the listing agent does not usually attempt to sell your home to a homebuyer. That isn't very efficient. Listing agents market and promote your home to the hordes of other local agents who
do
work with homebuyers, dramatically increasing your personal sales force. During the first couple of weeks your home should be a flurry of activity with buyer's agents coming to preview your home so they can sell it to their clients. If the price is right.
If you and your agent have overpriced the home, fewer agents will preview your home. After all, they are Realtors, and it is their job to know local market conditions and home values. If your house is dramatically above market, why waste time? Their time is better spent previewing homes that are priced realistically.
Bottom-line is to choose your agent based on your impressions, comfortability and professionalism they have displayed so far. It needs to be personal because you will be dealing with this person for the next few months and will need to feel comfortable with them and their advice.
Agent's Marketing Plan
Marketing your house is far more than putting a sign in the yard and an ad in the classifieds. A real estate agent should offer a variety of marketing tools including a yard sign, a custom website for your home for 24/7 exposure, inclusion in the local Multi-List Service (MLS), posting to multiple Social Media, inclusion on their website and printed flyers or brochures. This multifaceted marketing plan ensures that your property is seen by scores of potential buyers.
Remember that the agent is not paid unless the house sells. Their commission depends on them implementing a successful marketing strategy.
Finding Quality Buyers
An agents time is limited so they take care to bring quality buyers to your home. Many agents prequalify clients with a mortgage company before showing them a home. This is doubly beneficial. First, the buyers are serious. Second, the buyer is only looking at homes they can afford.
Not to beat this point, but agents don't make money showing houses, they make money selling houses. A good agent will make sure that the traffic coming through your home are quality buyers.
Why use a real estate agent to sell your home?
— Because it pays! It limits your stress, provides good marketing, offers quality buyers, gives invaluable assistance in closing the sale and provides peace of mind.
After selecting the agent to represent you and your interests, then a
listing agreement
is prepared to formulate your relationship with said agent and finalize the marketing of your home for sale.