Let's Write an Offer
What price should you offer?

This is often the first question asked, and the answer is this: I will never tell you what to offer. This is your call entirely!. However, if you ask my advice, I may suggest a price range that I believe will be acceptable to the seller. Please be sure that you agree before writing the offer! It will be your decision in the end.
Always suggest that buyer be reasonable in offering price. We all want a deal, but remember, prices have fallen greatly over the past few years. Most homes are now selling for much less than they did two or three years ago. On top of this, many sellers have reduced prices even further if their home failed to sell quickly. Today, you are already getting a deal – It's already priced in.
There are many cases in which an offer lower than list price is appropriate.

If

the

property

is

a

"fixer

upper",

go

ahead

and

offer

lower. You

will

want

a

reasonable

margin

to

repair and rehabilitate the

property

If

the

home

is

above

comps,

certainly

offer

lower.

The

owner

and

agent

may

be

testing

the

market

a

bit to see if there are any

takers.
If

the

home

seller

is

an

"equity

seller"

(also

known

as

a

standard

sale,

not

a

short

sale

or

bank

owned),

the owner and listing agent typically "pad" the offer a bit. Again, check comps and if the asking price is obviously padded, offer less.
There are also cases in which an offer price at list or higher than list price is appropriate.
On a short sale with a "teaser" price. If it looks too good to be true, you can bet that it

is!.

On

a

highly

competitive

bank

owned

property.

They

are

almost

always

priced

below

market

to

attract multiple offers. To win it you will need to

compete!

When you find the perfect home after many months of looking. At that point, buy

it!
What happens next?
Forms used for your home offer

To write your offer, use California Association of Realtors (CAR) approved forms. These forms contain language that outlines all of the terms and time tables of the home purchase process. The forms also offer contractual protections for both buyer and seller. There are many different forms that may be used, depending on the individual circumstance of each purchase.
The Residential Purchase Agreement (form RPA): This is the actual offer form. In this form we will write your offer price, down payment, financing terms, length of escrow, buyer and seller costs, contingency period, offer expiration date, and many other terms of the offer. It is important that you review each page and ask questions if you have any.
Agency Disclosure (form AD): The agency disclosure outlines the duties and responsibilities of the buyer's agent (selling agent) and listing agent.
Wood Destroying Pests (form WPA): This is also known as a termite inspection and repair form. Traditionally, the seller pays for the termite inspection and for immediate repairs. No longer used as of Dec 2014.
REO advisory (form REO): If you are buying a bank owned, or REO property, you will sign an REO advisory form which alerts you to several factors involved with buying a bank owned property. For example, bank owned homes are not required to provide you with certain disclosures, since the lender usually lacks knowledge about the home's history.
Short Sale Addendum (form SSA): This is a form that is similar to the REO advisory above, but applies to the purchase of a short sale property. This document lets you know about time tables, possible other offers, and lender approval requirements.
Contingency Of Purchase (form COP): If you are purchasing a property on a contingency, we will use form COP to outline the terms. A contingency may include your need to sell your existing home in order to complete the purchase of the new home, or perhaps you need to find a replacement home before completing the sale.
Purchase Agreement Addendum (form PAA): This is an all-purpose form that is used with the Residential Purchase Agreement to define many other terms of the sale. It is typically used to outline secondary financing. If you are acquiring more than one loan to purchase a property, you will need to complete this form to outline the secondary financing terms. It is also used to outline things like seller to remain in possession for a certain period, for backup offers, assumption of an existing loan, and many other optional items.
Addendum (form ADM): To cover any other items that may not be covered using the forms above, we often use the generic (blank) Addendum form. There are no specific terms written into this form,. Instead, it is used to write in any terms that we may request in the offer. This may include things like buyer or seller credits, inclusion of furniture or appliances, mandatory repairs, or anything else that we may want to include as a condition of our offer.
Counter Offer (form CO): Very often the buyer and seller will counter the terms and conditions offered by the other party. Most often it is used to present an alternative selling price. However, the form can be used to cancel and restate any other terms or conditions of the original offer (or previous counter offers). If there are several counter offers involved in a purchase, it is important that the buyer and seller understand which terms and conditions are still in effect and which ones have been superceded by subsequent counter offers.
Offering too low a price
We all want a deal. This is especially true when we buy a home because of the costs involved. In the current real estate market, homes are already priced very low compared to prices just a few years ago. Trying to get "steal" might work, but don't count on it. Offering too low a price on a home is known as "Low Balling". Many buyers believe that in this "buyer's market", a seller should be happy to receive their offer, even if it is 30% below asking. Inevitably, You will lose a few properties before you find out that this is certainly not true! What you may find out is that this is a competitive market. Buyers are snatching up quality properties very quickly and in some cases, paying higher than list price. Why is this?
The list price on many properties is meaningless – For example, on Short Sales many listing agents list properties with "teaser". Because of this, many short sale properties actually close much higher than list price.

As

mentioned,

don't

dwell

on

a

list

price,

especially

if

it

is

a

teaser.

Check

actual

market

values

and be prepared to pay a fair

price.

Most homes are already priced to market – Most ethical listing agents price homes at today's market values,

not

yesterday's.

If

the

home

is

already

priced

at

market,

there

is

usually

not

too

much

room

to

go down.
In

the

Traditional

home

buying

model,

you

always

offer

less

than

list

–

But

there

is

nothing

"traditional" about today's real estate market. The rules have changed and the sooner that this is acknowledged, the quicker you will be a home owner instead of a disappointed

buyer.
Last, you may get beat by another buyer. It's very disappointing for me to go back to my buyer and say that

another

buyer's

offer

came

in

much

higher

(this

is

usually

after

the

buyer

assured

me

that

the

market was falling and he was already overpaying with his low offer).
You definitely need to decide whether your priority is a home or a deal. In many cases, we had found the perfect home for the buyers, but the transaction fell apart over a difference of $5,000 or $10,000. This was the result of too much focus on the deal instead of on the home! This does not mean that you can't offer a lower price, which you definitely can! It just means be reasonable. Most sellers will work with you if you are sincere.
Can you make an offer and then change your mind?
You can, but only for legitimate reasons. You often cannot simply withdraw your offer just because you changed your mind. After your offer is accepted, you typically have a contingency period (due diligence period) in which to review disclosures, work on your loan processing, inspect the home, etc. This period is often 17 days before you have to remove all contingencies. After this, if you cancel, your earnest money deposit will be at risk. If you do decide to cancel, try to do so within the contingency period.
There are many legitimate reasons to cancel an offer. These may include, negative items discovered on the seller disclosures (e.g., mold, leaks, many others), an excess of items needing repair (found perhaps through a professional home inspection), issues with the home owner's association (lawsuits, assessments, etc), the home didn't appraise for purchase price, or your inability to get final loan approval. Also, for short sales, some buyers lose patience waiting for lender approval (which often can take months) and decide to opt out of the short sale. If you provide a reasonable cause for canceling the offer, the listing agent and seller will usually agree to cancel
What happens during Escrow?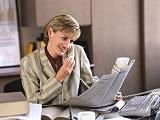 The escrow process was developed to help facilitate the sale or purchase of your home. An escrow is an arrangement in which a neutral third party, called an "escrow holder", holds legal documents and funds on behalf of a buyer and seller, and distributes them according to the buyer's and seller's instructions. Escrow accomplishes this by:
Acting as the impartial "stake-holder," or depository of documents and

funds
Processing and coordinating the flow of documents and

funds
Keeping all parties informed of progress on the

escrow
Responding to the lender's

requirements
Securing a title insurance

policy
Obtaining approvals of reports and documents from the parties as

required
Prorating and adjusting insurance, taxes, rents,

etc.
Recording the deed and loan documents
Maintaining security and accountability of monies owed and

owing.
Once you open escrow, your inspection period begins. This is sometimes known as the buyer investigation period. The default period is typically 17 days, but this may be changed depending on what was specified in your offer or if this time period is countered or overridden by an addendum. You may cancel the offer (without risk to your deposit) during this period if you find reasonable objections such as major inspection issues, HOA law suits, disclosure issues, etc, or if there are issues in approving your loan During this period, you are also obligated to work with your lender, get an appraisal, and get final loan approval.
Your tasks during the buyer investigation / review period

There are many tasks to perform right after escrow opens. The number of tasks and paperwork may seem overwhelming but remember that we are with you through the entire process to answer any questions and to provide assistance — That's our job!
Deposit earnest money: You generally will have 3 business days to bring your earnest money deposit to escrow. It is typically paid with a personal check, but you can also wire funds directly to escrow. The earnest money deposit should not be confused with a down payment, which is usually a much higher amount. The earnest money deposit (also known as a "good-faith" deposit) is typically between 1 and 3 % of the purchase price and it is made by a buyer to demonstrate that he/she is serious (earnest) about wanting to complete the purchase. This deposit is often used to fund a few of the initial escrow expenses such as ordering HOA documents.
Order home inspection: We will provide you with several home inspectors that you can contact to perform a whole home inspection. While this is an optional step, it is highly recommended. The home inspection is a limited, non-invasive examination of the performed by a professional, certified home inspector. The inspector will provide you with a complete report of his findings which you can use to request repairs, repair credits, or additional inspections. If the inspection reveals that there are significant issues with the home, you can also use the information to cancel the sale.
Other inspections: You may request additional inspections if there are other concerns with the home; especially if the general inspection recommends further review of a potential issue. Examples would be a roof inspection, mold inspection, soil or geological inspection, or others. These extra inspections are generally paid by you the buyer, but you can always request that the seller pays for it as part of a request for repairs agreement.
Order C.L.U.E. report: C.L.U.E. is short for Comprehensive Loss Underwriting Exchange. This is an optional report, but you may want to order it if you discover that the seller (or prior owners) have had an insurance claim on the property within the past 5 years. The report includes the date of the claim, the name of the insurance company involved, policy number, claim number, address, cause of loss, amounts paid, status of the claim, and the name of the insured and the claimant.
Order appraisal: If you are financing the home, we will contact your lender to order an appraisal. The appraisal is a professional estimate or verification of market value that uses comparable sales in the neighborhood or with similar homes in the area to help justify the sales price and loan amount. The appraisal should come in at purchase price or higher. If it comes in lower than purchase price, the lender will not fund the loan for the contracted purchase amount. In this case there are several options. The buyer can request that the seller reduce the purchase price to the appraised amount. If the seller refuses, the buyer has the option of bringing in enough cash to make up the difference. Very often, the parties agree to a compromise where the seller lowers the price by a certain amount and the buyer agrees to bridge some of the gap with extra cash.
Begin working with your lender: Once your offer is accepted, you should also contact your lender to begin loan processing. You may need to provide additional documentation or verify certain information (all known as 'conditions') in order to get full loan approval.
Complete escrow instructions: Once escrow is opened, you will receive a packet of escrow instructions. Some of the documents need to be completed (questionnaires, how you will take title to the home, etc) while others only need your signatures. It is important to complete and return these as soon as possible, especially if you are the buyer and the home you are purchasing has a homeowner's association. Escrow will need your signed authorization to order HOA documents. If you are the seller, there may be a document that you need to sign and also notarize. Drop by a notary public (most UPS stores have someone who can notarize) and return the document to escrow.
Order homeowner's Insurance: You should contact an insurance agent regarding homeowner's insurance and order a policy that becomes effective when you take possession of the home. If you are buying a home in condominium or townhouse complex, they will already have a blanket fire insurance policy (because of common walls), so this should save you a little on your insurance costs. You will still want a policy that covers, theft, liability, water damage, and other issues.
Review seller disclosures: The seller is required to complete a number of disclosures which provide potential buyers with information about the home such as past repairs, water leaks, noisy neighbors, or anything else that the seller is aware of and that may have implications for you, the buyer. The seller is only required to disclose items that he/she is aware of. For example, they cannot be held responsible for things that may have happened with the home unless they actually know about it.
Review HOA documents: If the home you are purchasing belongs to a homeowner's association, you will receive a packet of documents to review which tells about rules, regulations, and current issues (if any) in the association. If there are multiple associations (egg, a condominium complex plus a city-wide HOA) you will receive a package from both associations. It is important that you review these documents to be sure you agree with the rules of the rules of the association. These rules are commonly known as the CC&Rs (the covenants, conditions and restrictions). You should also check for unexpected expenses such as possible lawsuits within the association, as well as special assessments. Both of these items could have large financial implications to all members of the association and unless these are paid off as part of a purchase agreement, these costs will be passed to you. One additional note: If you have not received all of the HOA documents during the inspection period (typically because of a delay on the part of the property management company), you do have the right to receive and review these documents for a period of up to 5 days, even if this is past the standard 17 day contingency period.
Review Natural Hazard Disclosure Statement: This report, as also known as the "NHD", will let you know if the home you are buying lies within any potentially hazardous areas such as a flood zone, fire zone, earthquake zone, or other hazardous condition.
Review Title Report: This report will let you know about existing liens or encumbrances on the property that could potentially affect your ownership or costs of owning the property.
Review termite report: It is traditional in Orange County to have the seller pay for a termite report and to perform all immediate repairs. This is specified in the CAR form WPA, which is usually turned in as part of your offer. Aside from pests, the termite inspector may also note items such as wood rot or wood deterioration in their report. As the buyer, you should review this report and make sure all noted items are addressed by the termite company. This is known as getting "termite clearance". Clearance is often a requirement by lenders in order to complete funding. Please note that it is typical for attached properties (condominiums, town homes, multi-family properties) to receive local termite treatment (using chemicals) rather than through the process known as fumigation, or "tenting". This is because it is not possible to "tent" an individual attached unit.
Review Lead Based Paint Addendum: If you are buying a home that was built in 1978 or earlier, you will receive this addendum which warns you that lead based paint may have been used at one time in the home. If this is a concern to you, you may order a separate inspection to determine if there is a lead paint hazard in the home.
Review additional disclosures: You may receive other disclosures that may be City, State, or federally mandated. One example is the Statewide Buyer and Seller Addendum (CAR form SBSA). These types of forms were developed to inform buyers about certain material facts in the area, such as jails, power plants, airports, or other items that might affect your desire to live in the area.
Request for Repairs: Once you have completed all of your inspections, you have the option of submitting a request for repairs (CAR form RR) to the seller. This document may outline certain items that the buyer would like the seller to repair as part of the purchase acceptance process. The buyer may also request that the seller credit the buyer with a certain amount to cover repair items. This is often done for expediency, as the time used for actual repairs could delay closing. This process is negotiable between the buyer and seller, and they typically compromise on the amount and cost of the repairs. Note that on any repairs credits, the seller can only apply credits to your closings costs, and only to the degree allowed by the buyer's lender. All seller credits must be listed on the HUD1 statement provided by escrow.
What happens after the Inspection period?
Once the inspection period is over, you will be expected to remove some or all of your contingencies. This is to assure the seller and listing agent that you intend to go through with the sale. Removing all of your contingencies will now put your earnest money deposit "at risk", for in the event that you change your mind about moving forward with the purchase, the seller may lay claim to your deposit. Generally you will be expected to remove all of your contingencies, however, it is also common to remove as many as possible while perhaps negotiating to withhold removal of one or more in case loan approval is still in process.
In the event that the buyer refuses to remove all contingencies, the seller's agent has the option of issuing a 24 hour Notice to Perform to the buyer. This form notifies the buyer that they have 24 hours to either remove all contingencies or cancel the offer. The seller's agent must decide if it is wise to issue this form. If there were multiple offers on the home or if backup offers are available, the listing agent will undoubtedly decide that issuing a Notice to Perform is correct course of action. The logic is that if the current buyer cannot perform, it is better to cut your losses and move on to another buyer. However, if this was a difficult home to sell, the listing agent may feel that cooperation with an existing buyer is the smarter route.
What happens as you approach the closing date?
Final walk through: Roughly 5 days before closing we will do a final walk through of the home .Its primary purpose is to verify that the property is in the condition you agreed to buy. You will also want to verify that agreed-upon repairs were completed and that nothing has gone wrong with the home since you last looked at it. If you also agreed to items that were to be sold with home, you will want to confirm that they are still there (for example, a refrigerator). You will then sign the verification of property condition form. If there are any issues, we will notify the listing agent right away.
Complete any remaining escrow documents: If you have any questions, you will want to go over them with your escrow officer and return the signed package to escrow.
Sign loan docs: Your lender will send the loan documents to escrow and they will schedule a time for you to come in and sign. They will also go over the clauses with you and provide you with copies of the documents.
Deposit final funds: If you are the buyer, you will be required to deposit all of your final closing funds to escrow. This will include the remainder of your down payment (or full payment if you are a cash buyer), plus enough cash to cover closing costs and final expenses. This will usually be in the form of a cashier's check, or it can be wired directly to escrow. Most escrows over-estimate the final closing amount to ensure that they have adequate funds to close. Once the final figures have been calculated, you will receive a refund check for any overages along with your closing package.
Sign and notarize any short sale documents: In certain short sales, there may be an additional document that needs to be signed and notarized by all parties (buyer, seller, and both real estate agents). This is typically to ensure hat none of the parties are related (also known as an "arms length" agreement). This is required in order to successfully close the short sale, so be sure to get this done promptly!
Call utilities: Don't forget this step! Call all of the utilities like gas, water, electric, trash, phone, and cable. I would recommend doing this about a week before you close to ensure that they will all be on for you when you move in. If you are buying a home in Orange County, CA, here is a list of utility company contacts: Orange County utility companies – By city
TIPS for a smooth Escrow
During the 30 days (or longer) that you will be in escrow, there will be many tasks and deadlines. Here are three things that you can do to help make escrow go smoothly:
Be available – During escrow there will be many tasks to accomplish and many documents to review and sign. Being available to review, sign, and return documents is very important. Fortunately with today's technology, much of this can be done from work or home, but the main objective is to make yourself available to sign and execute documents when they are needed and to free up time to be at key appointments.
Stay timely – There are many tasks that are time critical, such as the 17 day inspection period. Keeping on top of your task list, escrow calendar, and accomplishing tasks in a timely manner is very important.
Good document handling capabilities – Unfortunately, we're not yet in a paperless environment. During escrow you will have to handle and sign many paper documents. Having access to a computer, e-mail, a printer, and a FAX machine during escrow will be very helpful. This will also allow you to work remotely. Many documents will be e-mailed to you as .pdf files which you will be able to download, print, and sign. These documents can be faxed or e-mailed back to the sender. As you can see, having good technology tools at home or work is important.
Finally, stop your home searches! – By this time you are probably very used to searching for homes on the internet, getting listings by e-mail, etc. This can be a hard habit to break, but after opening escrow, it will be very counter-productive to continue to look at other homes. Ask your agent to terminate any automatic listing e-mails.
Finally, what NOT to do during Escrow
Unless you are an all cash buyer, you will want to "freeze" your financial status while working with your lender. Many people do not realize that lenders will continually monitor your finances while you are in escrow, even though you were previously pre-approved. Any changes to your finances during escrow could threaten to disrupt your loan approval!
Second, make your best effort to avoid doing anything that could cause a delay in closing. A few examples would be, 1) being out of the area or difficult to reach. 2) Changing lenders right before closing. A delay of closing on your part could result in daily penalties or worse – Sellers could demand close of escrow and cancel the purchase agreement if you do not comply!
During escrow:
1) Don't buy anything significant on credit cards or run up any new bills.
2) Don't take out any new loans (e.g., a new car, furniture, etc).
3) Don't change jobs during escrow! – This may kill your loan!
4) Don't close any accounts – It may make you look like you have less available credit.
5) Don't make any late payments – This could affect your credit scores.
6) Don't change lenders during escrow – If you change lenders right before closing, it could cause a significant delay in closing escrow!
7) Don't plan a vacation during escrow or be difficult to reach – You will need to be available to sign loan docs, disclosures, escrow instructions, etc.
Congratulations! You're a homeowner!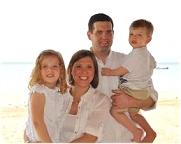 You've done it! Your hard work has paid off. You've worked with your lender, carefully shopped for homes, written a successful offer, and gotten through escrow! You've now bought a home! You own part of The Dream. In the process you've also acquired many responsibilities and concerns. There are mortgage payments to make, records to keep and maintenance work to complete. Below are a few tips for the new owner.
Mortgage Payments
Every month you'll receive a statement from your lender reminding you that your mortgage payment is due – or, if you have a coupon book, you'll have to remember to send your payment on time.
Some lenders can automatically deduct your monthly payment from your checking account. This saves you time and postage costs. And it can prevent the possibility of missing a payment. Ask your lender about this service.
Furnishing and Renovating
You've just moved in. Most of your belongings are still in boxes. But you've decided the first thing you want to do is redo the first-floor bathroom, buy new furniture for the living room and strip the wallpaper from every wall in the house.
Stop. Put your hands in your pockets, seal your wallet, tie yourself to a chair. Don't do anything major right away.
Acquiring a home requires some adjustment. Your mortgage payment is probably a good deal higher than the rent you've been paying, so you need some time to get used to the new cash regimen you'll be living under. Too many new buyers realize to late that they had no idea how much it costs to run a home.
The message here is simple common sense. Go for a slow, smooth transition. You'll probably be living in this house for a good while; don't try to do everything at once, even if you can afford it.
Papers to keep
You should keep a copy of every document you signed at the closing. It's especially important to keep a copy of your settlement form. It will be useful when you file your taxes and if you sell your home. For example, the real estate taxes and loan discount points you paid as part of your closing costs are tax deductible. So, when you file your taxes, refer to your settlement form to get these amounts.
In addition to the closing documents, you should keep all insurance records, such as homeowners and title insurance. You would need to have access to your homeowners policy if, for example, someone were to sue you because they were injured on your property. And you would refer to your title insurance policy if you were to find a flaw in the title after you bought the house.
It's a good idea to keep these important records in a safe place. You may want to store them in a safety deposit box or a bank vault in addition to keeping a copy at home.
Home Maintenance
Your mortgage requires that you adequately maintain your property and not allow it to deteriorate. And as a homeowner, you can't afford to sit back and postpone maintenance. You can extend the life of appliances and fixtures and avoid expensive repairs by performing routine maintenance yourself.
It's a good idea to set up a budget for your home's regular maintenance and unexpected repairs. You may want to budget 1 percent of the purchase price of your house to cover annual maintenance and repairs. You also may want to stick to a regular savings plan to cover essential bills, emergency repairs and large, periodic expenses such as property taxes and homeowners insurance.
Again, congratulations on your new home!!
Need to sit down and discuss your plans with us on having your new home? Call us now at 949.254.5544.